Add a virtual tour to your flyer, even if you don't have a tour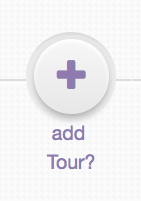 Just click a button to create a virtual tour which you can add to your flyer, and also post to your social media
Other vendors do not build a FREE virtual tour for you.
We do. With a button click. And it's FREE.
If you already have a virtual tour, great, you can add the link to your MondoFlyer.
If you don't yet have a virtual tour, we'll build one for you, FREE, with the click of a button.
In fact, even if you don't pay to send one of our fast and effective email flyer blasts, you can still place an order for just the free marketng toolkit that includes your free tour. For any number of your residential listings.
(Having great engineers in-house comes in pretty handy for doing cool stuff like this.)